Covid-19 Traffic Light System Ends
13 September 2022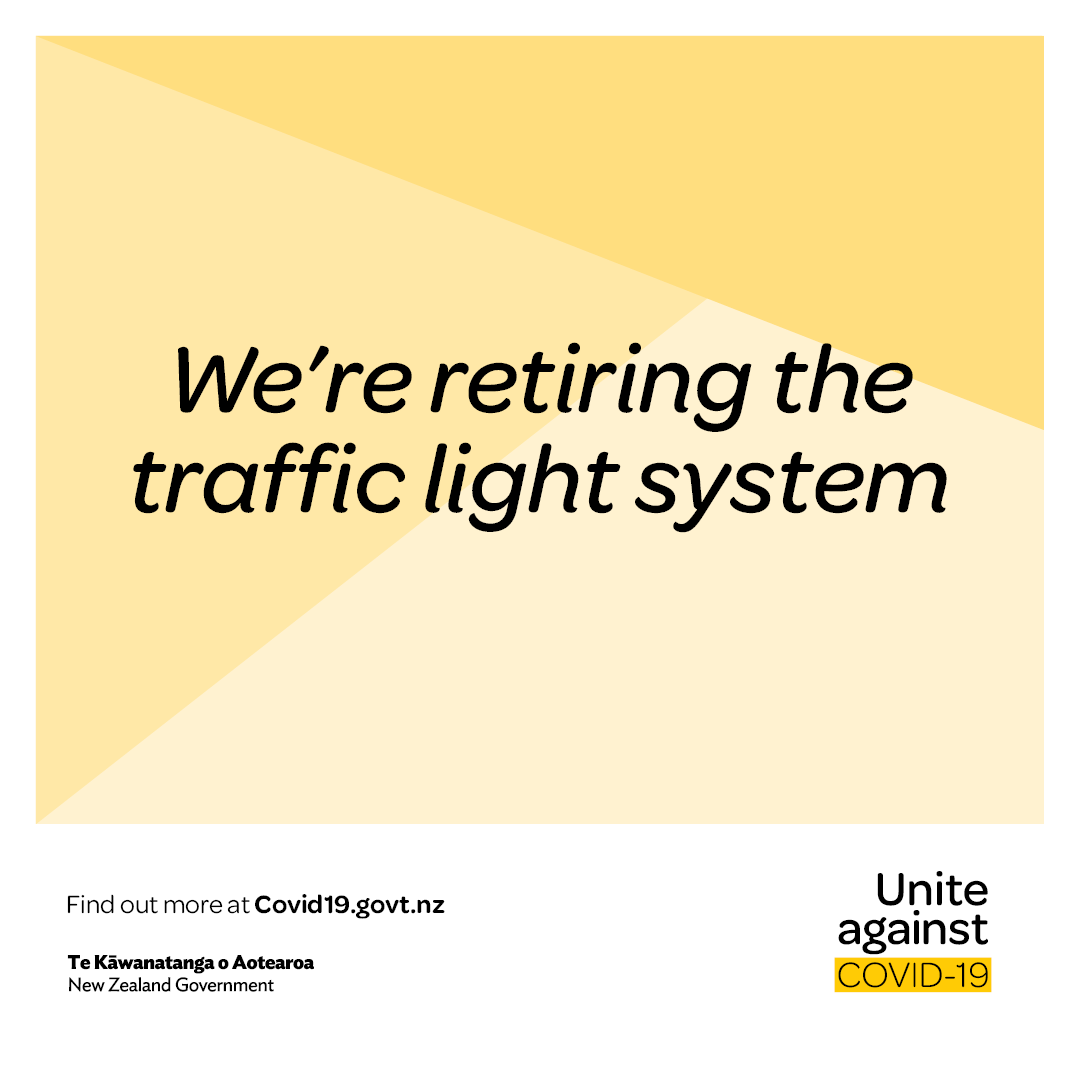 • The Covid-19 Protection Framework, also known as the traffic light system, ended at 11.59pm on the 12th September 2022.
• All mask wearing requirements removed, except in healthcare and aged care facilities.
• Only those who test positive for Covid-19 are required to isolate for seven days, household contacts no longer need to.
• All Government vaccine mandates will end in two weeks on September 26.
• The announcement means the removal of all vaccination requirements for incoming travellers and air crew
The number of Covid-19 cases are the lowest they have been since the start of the outbreak therefore the Government is no longer requiring people to wear masks, however some places – including workplaces – could still request people to wear masks. It is also encouraged in confined spaces and among vulnerable people.
Contacts of Covid-19 cases will no longer need to isolate. Only positive individuals will still need to isolate for seven days. All Government vaccine mandates will end on September 26, but employers can continue their own mandates.
Travellers and air crew will also no longer be required to be vaccinated before entering the country. Testing requirements for new arrivals will also now only be encouraged.
Support will continue for workers who need to take leave due to contracting Covid-19.
All New Zealanders aged 65 and over, and Māori aged 50 and over will have automatic access to Covid anti-virals if they test positive.
Household contacts of cases would need to do a daily rapid antigen test.
Testing would still be available at the border and surveillance to identify new variants.
Please see the link below with the announcement.